Social Media Tools
Eine Listly-Liste und eine Infografik, die einem einen sehr guten Überblick über hilfreiche Social-Media-Tools bietet.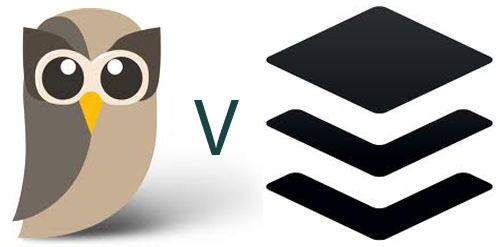 Top 10 Social Media Management Tools
Get highlights on 10 social media management tools that could work for a variety of businesses.
Social media tools, or social media management systems, all aim to make the fractured nature of social media more manageable. For businesses that want to do more than simply have a marginal presence on social media platforms, these tools are an absolute must
Source: http://dashburst.com/best-social-media-management-tools/

HootSuite is the most popular social media management tool for people and businesses to collaboratively execute campaigns across multiple social networks like Facebook and Twitter from one web-based dashboard. Hootsuite has become an essential tool for managing social media, tracking conversations and measuring campaign results via the web or mobile devices. Hootsuite offers a free, pro and enterprise solution for managing unlimited social profiles, enhanced analytics, advanced message scheduling, Google Analytics and Facebook insights integration.


Tweetdeck is a web and desktop solution to monitor and manage your Twitter feeds with powerful filters to focus on what matters. You can also schedule tweets and stay up to date with notification alerts for new tweets. Tweetdeck, purchased by Twitter, is available for Chrome browsers, as well as Windows and Mac desktops.

SocialBro helps businesses learn how to better target and engage with their audience on Twitter. It provides tools to browse your community and identify key influencers, determine when the best time to tweet is, track engagement and analyze your competitors. Socialbro analyzes the timelines of your followers to generate a report showing you when the optimal time to tweet is that would reach the maximum amount of followers for more retweets and replies.

Sproutsocial is a powerful management and engagement platform for social business. Sprout Social offers a single stream inbox designed to help you never miss a message, and tools to seamlessly post, colloborate and schedule messages to Twitter, Facebook and LinkedIn. The platform also has monitoring tools and rich analytics to help you visualize important metrics.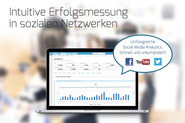 Socialbakers is the most popular provider of social media analytic tools, statistics and metrics for Facebook, Twitter, Google Plus, YouTube and LinkedIn.

SocialOomph is a neat web tool that provides a host of free and paid productivity enhancements for social media. You can do a lot with the site which includes functions for Facebook, Twitter, LinkedIn, Plurk and your blog. There are a ton of useful Twitter features like scheduling tweets, tracking keyword, viewing mentions and retweets, DM inbox cleanup, auto-follow and auto-DM features for new followers.

Social Flow is an interesting business solution to watch real-time conversation on social media in order to predict the best times for publishing content to capture peak attention from target audiences. Some major publishers use Social Flow which includes National Geographic, Mashable, The Economist and The Washington Post to name a few. Social Flow offers a full suite of services that looks to expand audience engagement and increase revenue per customer. In addition to its Cadence and Crescendo precision products, SocialFlow conducts an analysis of social signals to help identify where marketers should spend money on Promoted Tweets, Promoted Posts and Sponsored Stories, extending the reach and engagement for Twitter and Facebook paid strategies.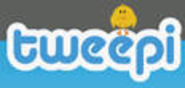 Tweepi is a unique management tool for Twitter that lets you flush unfollowers, cleanup inactives, reciprocate following and follow interesting new tweeps! The pro version allows you to do bulk follow/unfollow actions of up to 200 users at a time making it a pretty powerful tool for Twitter management.

Crowdbooster offers a set of no-nonsense social media analytics with suggestions and resources to boost your online engagement. The platform provides at-a-glance analytics, recommendations for engagement and timing, audience insights and content scheduling to optimize delivery.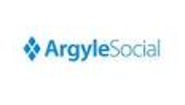 Argyle social is social media management tool for savvy B2B marketing. It allows you to merge social data with sales and marketing numbers to identify and engage with more prospects, qualify and quantify better leads and build stronger relationships with social media actions.
Nov 12, 2013 by P Revis - list.ly -

307

Get highlights on 10 social media management tools that could work for a variety of businesses. Social media tools, or social media management systems, all aim to make the fractured nature of social media more manageable.

Great fun to use. Quick, easy and very adaptable. Its my twitter client of choice on all three of my devices. iPhone, Ipad and iMac.